Singapore is a great place to live in. One of the reasons that makes Singapore
home
is our friends. Food brings people together - there's nothing better than a great chat over a delicious meal.
This is the list to go to when you wanna hang out with your Muslim friends. Cheap and good halal food in Singapore - what more can you ask for!
Cheap & Good: Halal Food Edition
Who knew Dim sum could be Halal? If you haven't been to Tang Tea House, you wouldn't believe it either.
A well-known secret amongst the Simpang Bedok people, Tang Tea House offers a range of local favorites like had gau (yes, halal!), liu sha bao (salted egg bun that oozes creamy yellow deliciousness), chili crabs & zhi char. Great spot for a simple coffeeshop dinner or supper!

Halal Dim Sum!

Location/Directions: http://bit.ly/1hDJTDe
Price: Coffeeshop-prices-cheap!
Website: http://www.tangtea.net/
2. PANCAKES - Paddington House of Pancakes
This is probably the only halal certified store in Singapore that specializes in pancakes. At this particular house of pancakes (There are many in Singapore, we know!), you get to 'Discover the world in 100 pancakes'!

Though not cheap cheap, this pancake outlet is a great alternative to the non-halal cafes around!

Regular Pancakes, but better!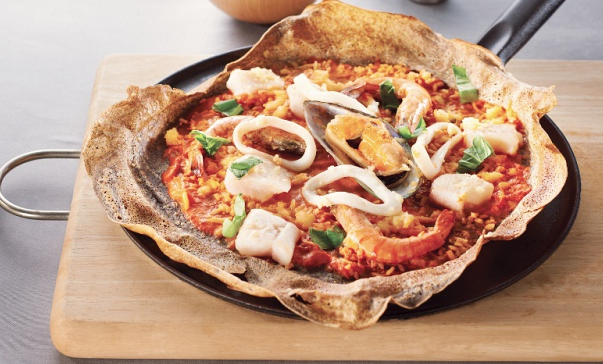 Lucerne Pancakes
For those of you who have only tried McDonalds hotcakes before, you gotta try this.
Location/Directions: http://bit.ly/1hDJYHb
Price: Priced like regular pancake cafes
Website: https://www.streetdirectory.com/paddington-house-of-pancakes/
3. CAFE - Sugarcraft Atelier
A quiet and homely cafe you can retire at after a day of school, or during the weekends. They serve reasonably priced coffee and cakes, and have guitars lying around for patrons to use! Drop by for a mudpie!

Picture for illustration purposes only - don't worry their cakes are really good.
Location/Directions: http://bit.ly/1igPUo1
Prices: Our souces say it is really reasonably priced :-)
4. THAI-INDO - Bumbu
For essentially Malay food with a twist, try Bumbu. Local dishes like beef rendang and pandan leaf chicken are perfected and portions served are just right. Expect a laid-back Thai-Indo ambience and pocket-friendly prices!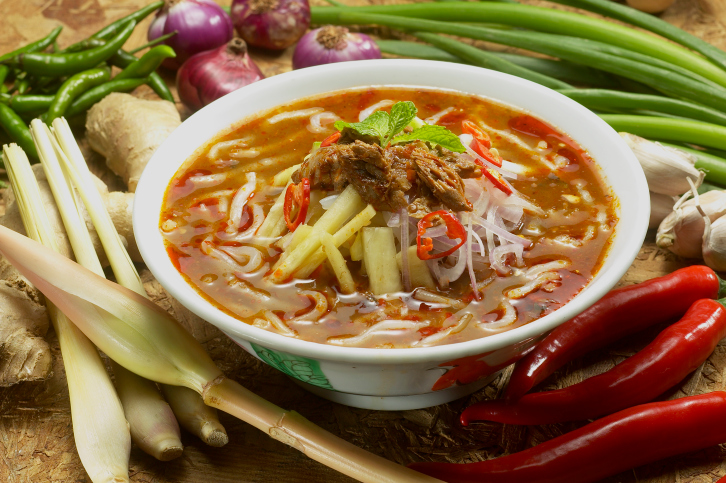 Slurrrrrrp.
Location: http://bit.ly/1m1r1zY
Prices: $10 - $15 for a couple of dishes
5. STEAMBOAT - Ma La Hui Cui Guan

(Meat is from Halal Suppliers)
You don't always have to go to pizza joints, fast-food restaurants or hawker centers for gatherings with your Muslim friends. To spice things up, head for Ma La Steamboat! Ma La translated, means numbingly spicy. So only attempt this if you dare!
For $25 nett, the prices are good for an all-you-can-eat steamboat!

Careful, your eyes may burn after staring at this!
Location: http://bit.ly/QkUNlq
Price: $25 nett Adult / $13 nett Kids
Like our Streetdirectory Facebook page & look out for our weekly #MakanMonday Food Posts, where we give you handy makan tips and offer you the best food deals in town!
For more Halal Food in Singapore, click here:
Halal Food Places > http://bit.ly/RhgjsH
Halal Restaurants > http://bit.ly/1eJJhpx
Written by:
Editorial Team