The Beginning

Tomorrow the Celtics will win and win the series. Boston has been so phenomenal at home, there court is where they're used to playing at. Also the role players and bench players will step up. Leon Powe will have his game going, I predict he will have around 12 points. P.J. Brown is also to talk about, even though he's very old, he's still a good player. Look for a strong game, 13 points is my prediction. And then there was Eddie, Eddie House has been so good, he can work his outside game and inside. Look for 9 points (3/4 3pt).


The Big Three: Ray Allen, Paul Pierce, Kevin Garnett.

Well hey you guys knew this was coming. Although Ray Allen got off to a slow start in the series, tomorrow night he will be on fire scoring 33 points. 6/6 of 3pt, 5/6 at the line and 5/7 from 2pt land. I promise you he will have a great game. Next comes Paul Pierce, Paul won't do bad, 17 points 7 assists and 6 rebounds. Paul might even get 2 or 3 steals, but I don't wanna get too much wrong on my predictions. And lastly "The Ticket". KG is going to have a very good game. 27 points, 12 rebounds, 4 blocks. Kevin is so good he'll help win.

Most Valuable Player

Paul Pierce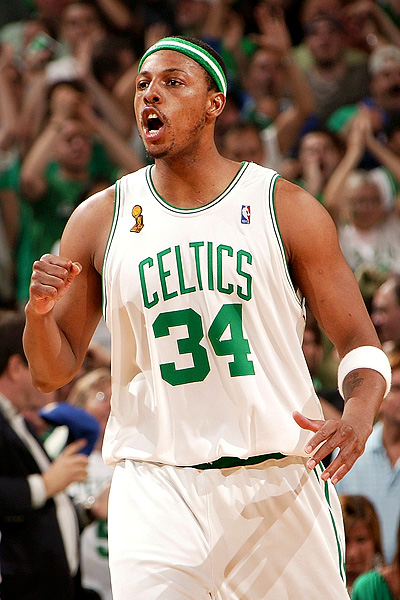 Final Score

Celtics win 102-94

The Rivalry

The Lakers and the Celtics have met a total of 11 times in the NBA finals, with Boston winning the first eight meetings, and Los Angeles winning the last two. The first NBA Finals match-up between the two teams was in 1959 when the Boston Celtics swept the then Minneapolis Lakers for their first of 8 straight titles.The rivalry continued with great rivalry in the 1980s when both teams were strong, and had Larry Bird (Boston) vs. Magic Johnson (LA).